The Earth Polo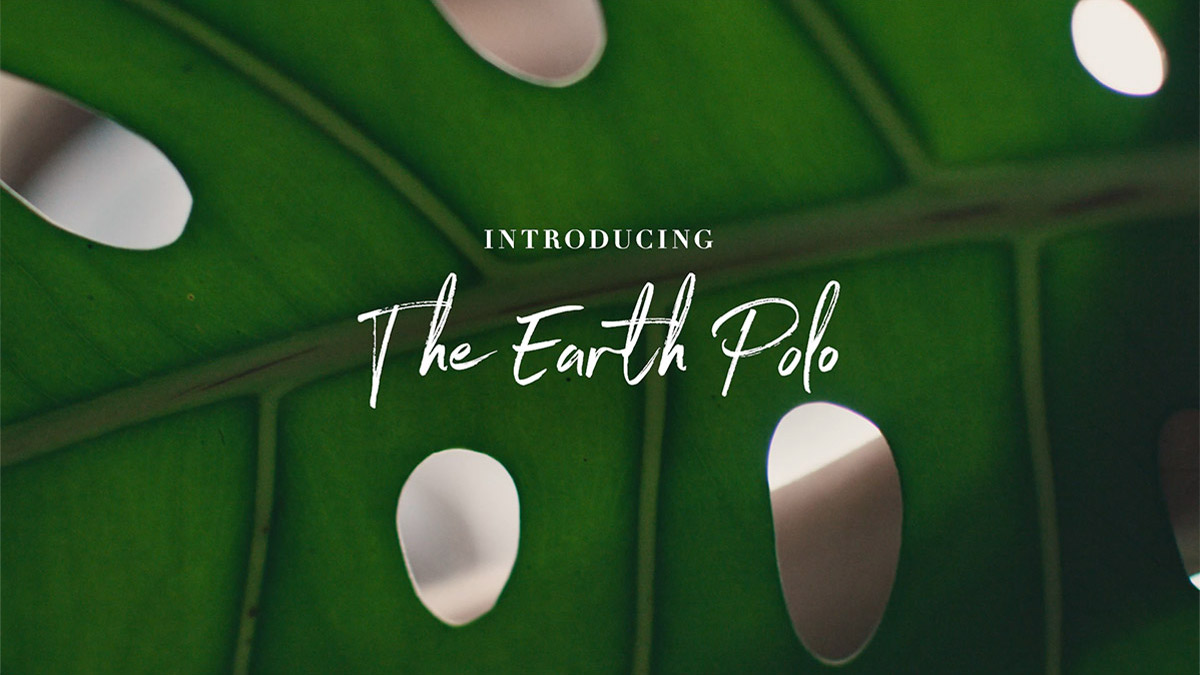 In April 2019, Polo Ralph Lauren reimagined its iconic Polo shirt with Mother Nature in mind. The Earth Polo is crafted from thread derived entirely from recycled plastic bottles and dyed in an innovative process that uses zero water. Each Earth Polo is made from an average of 12 plastic bottles and marked the start of our commitment to divert 170 million plastic bottles from landfills and oceans by 2025 – bottles that will be converted into high-quality thread.
The Earth Polo was produced in partnership with First Mile, an organization with a global mission focused on sustainability and positive social impact. First Mile works with entrepreneurs in low-income communities to collect recyclable plastic bottles, which are then processed through a unique and eco-friendly manufacturing program and turned into high-quality yarn and ultimately fabric.
At Ralph Lauren, we recognize our products have an impact on the environment and that we have a responsibility to minimize our footprint by making sustainability a core part of how we do business. One small step on this journey is our commitment to replace all poly-fibers in our products with recycled poly-fibers by 2025. To find out more about sustainability at Ralph Lauren, visit Citizenship & Sustainability.
The Polo App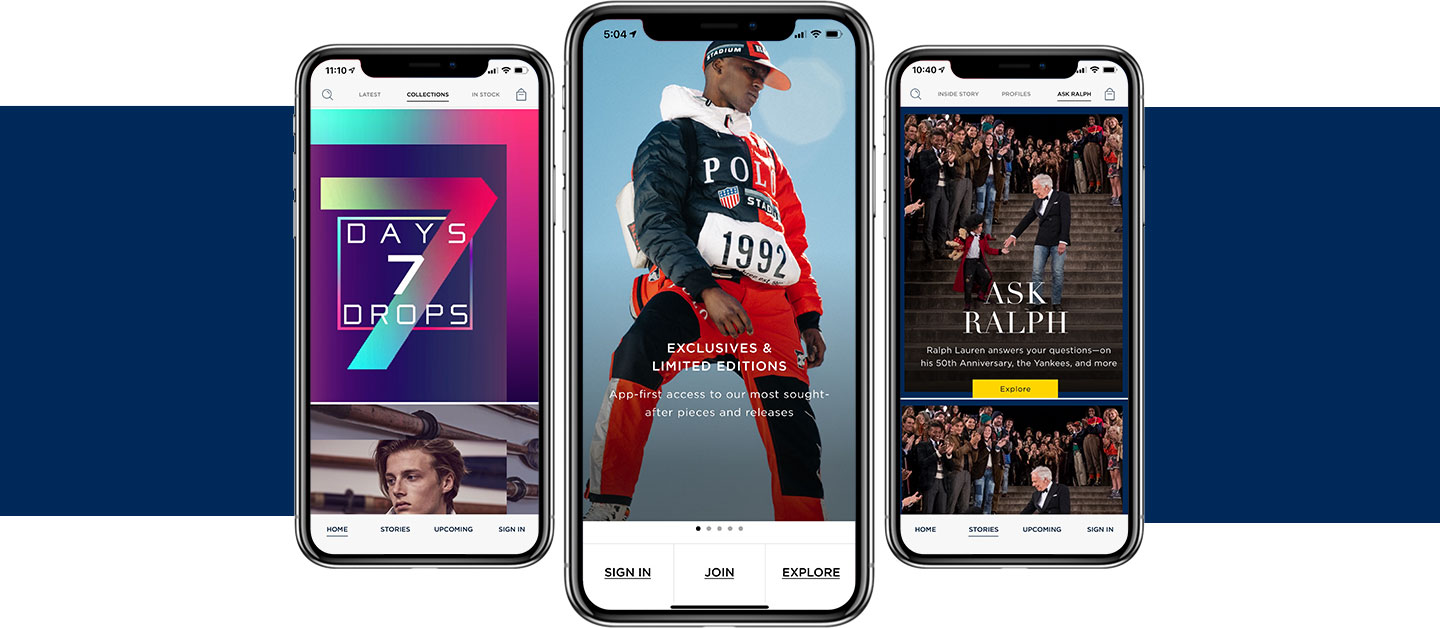 Ralph Lauren introduced its first-ever mobile commerce app dedicated specifically to the Polo brand in the fall of 2018.
The Polo App aims to inspire and engage a broad community of brand loyalists, as well as appeal to the next generation of Polo Ralph Lauren "superfans" through limited-edition product launches, insider access, exclusive content, and curated product selections only available on the App. The App has unique features, is shoppable, and encourages users to engage with it. Editors, influencers, and celebrities will make guest appearances, and vintage items will be sold from the archives. Users are able to vote on potential new product releases, get a peek inside the lives and homes of other Polo collectors, and reach out to Mr. Lauren himself with the "Ask Ralph" component.
Digital expansion is a key priority within the Company, and the introduction of this app adds a new dimension to the omni-channel retail experience for Polo consumers.
Manufacturing on Demand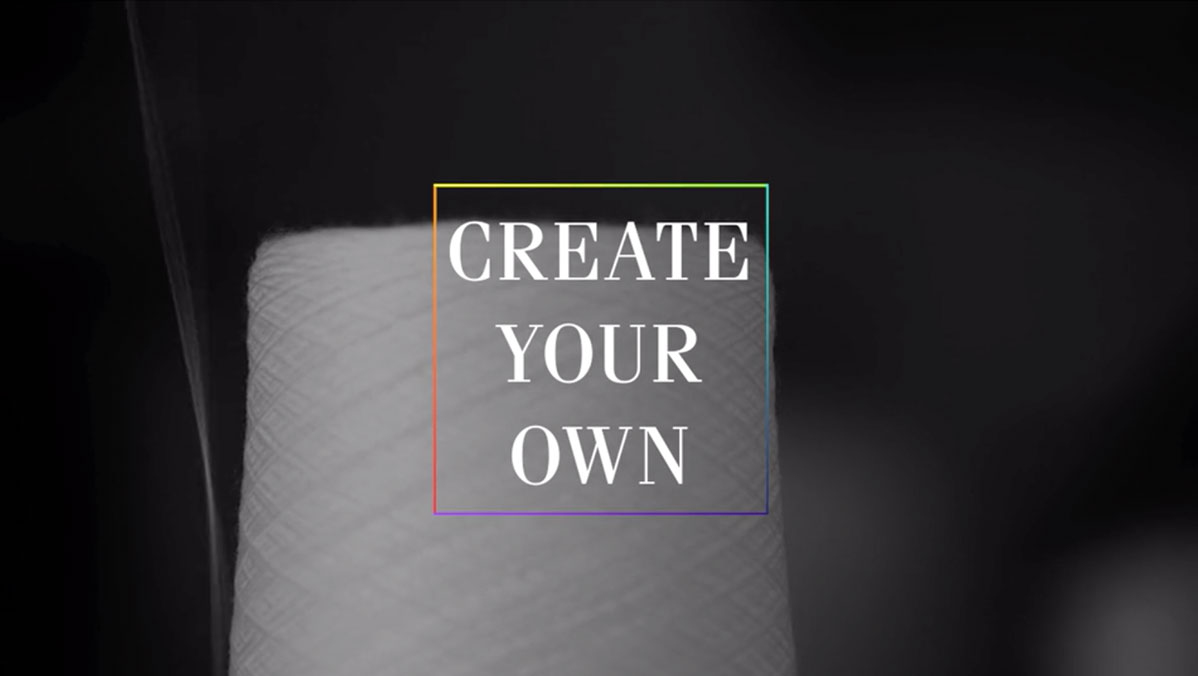 In November of 2018, Ralph Lauren launched a digital-first, on-demand customization experience, anchored by the Create Your Own Custom Crewneck Sweater. The program provides customers with the opportunity to co-create a one-of-a-kind, personalized piece.
With millions of design possibilities, customers may put their signature spin on this luxury merino wool sweater, making each design unique to them. The sweaters are then knit to order and shipped to the customer within two weeks.
With this innovative program, Ralph Lauren is exploring the world of on-demand manufacturing, a model with both immediate and future benefits, including reducing product inventory and product waste, eliminating the need for markdowns and allowing for rapid fulfillment and agility in meeting consumer desires and tastes. As traditional manufacturing processes give way to new technologies, we look to be at the forefront of what is emerging as a revolutionary new approach to meeting the needs of today's consumer.
RL Heat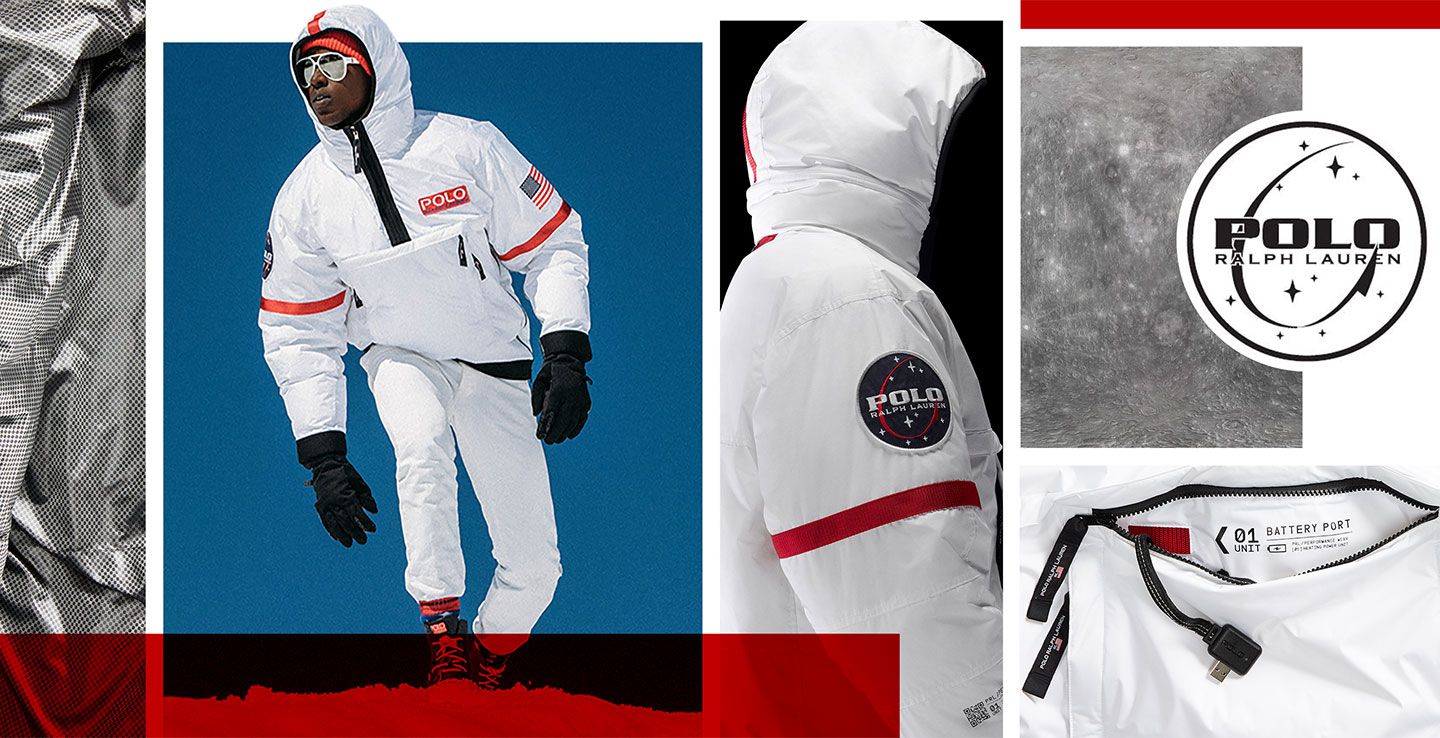 In January of 2019, Ralph Lauren unveiled the limited-edition spacesuit-inspired Polo 11 Heated Jacket and iconic Glacier Down Jacket. As an evolution of the heated outerwear technology first developed for Ralph Lauren's Olympic athlete apparel, these new outerwear pieces feature an updated heating component — controlled via Bluetooth through the new RL Heat app.
The jackets feature a heat-dispersive silver lining with an American flag printed in conductive carbon and silver ink. Powered by a slim Mophie battery that plugs into the jacket's inside pocket with adjustable warming levels, the heat lasts up to three hours at its highest level. In addition to controlling the temperature gauge, the app also displays the current weather outside. Mophie power banks come with the jacket for charging, however any certified USB power source can power the garment.
The Polo 11 Jacket is a modern interpretation of the white iconic Polo Jeans parka from 1997, which was inspired by the pressure suits worn on space missions throughout the 20th century. The jacket quickly became an incredible success, eventually reaching the status of an iconic collector's item. The brand brought back the infamous parka and updated it with its state-of-the-art heat technology, merging fashion and function.